Prediction for Black Clover Chapter 269, chapter 268 summary: The traumatic past of Liebe and Asta's mother has been revealed. Confronted with the devil filled with hatred, what will Asta do to make Liebe an ally?
Summary of content Black Clover Chapter 268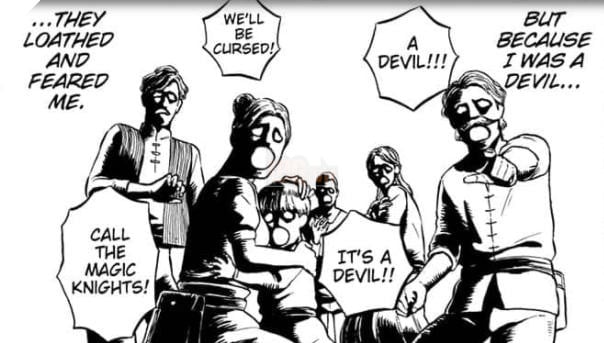 Black Clover Chapter 268 is a story about the evil past within Asta (referred to as the devil). In the demon world, the demons are clearly decentralized based on their strength. Because without magic, demons are always brutally beaten and beaten.
One day, due to the power of a high-class devil, the demon was brought to the human world. Because of its terrifying appearance, humans always shun it, even attacking the devil even though he is just a child.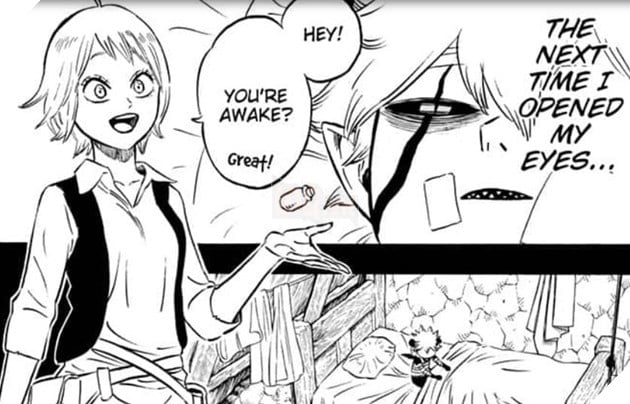 One time, the demon was saved by a strange woman named Ricita. Ricita brought the demon back, treated it and took care of it like her own son. She also said to the devil: "It's not like being a devil is dangerous. I'm just a child."
Ricita is someone who has the magic to store anything non-magical in a jar. She is also the one who carries some form of curse because Ricita will always absorb the magic and life of others if near them. She thinks that it is fate to meet the devil and wants to adopt him. It should be added that 99% Ricita is the mother of Asta.
Since then, the demon stayed with Ricita and was called Liebe by her. Ricita played first with Liebe, teaching and taking care of him for many years. Gradually, the relationship between the two became more and more close and strong. They have truly become family.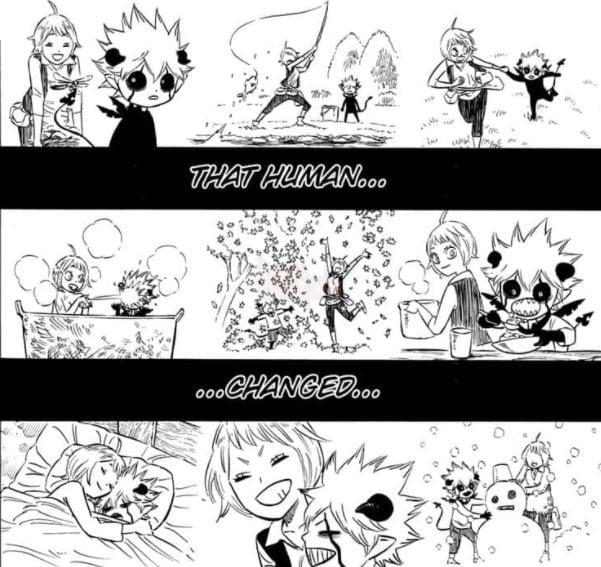 However, the party is not too long Not long after, another demon appeared, entering Liebe's body. He is Lucifero. It seems he wants to use Liebe's body to enter the human world.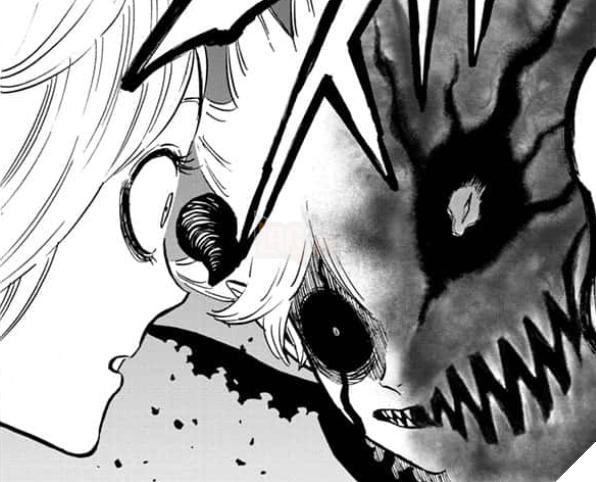 Ricita immediately attacked to stop him. Richita is just an ordinary person, so she can't fight Lucifero, but she uses her powers and drives him away. Ricita succeeded, but Lucifero managed to stab her in the stomach with a fatal blow.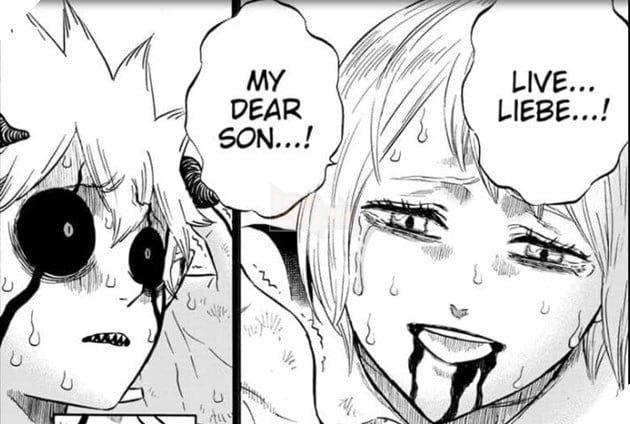 Before dying, Ricita used magic to put Liebe into the pentagram, something she had picked up earlier. After saying how much she loved Liebe, Ricita passed away.
The story goes back to the battle between Asta and Liebe. Liebe said he would kill all demons with an expression of hatred. The chapter ends here.
Prediction for spoiler Black Clover Chapter 269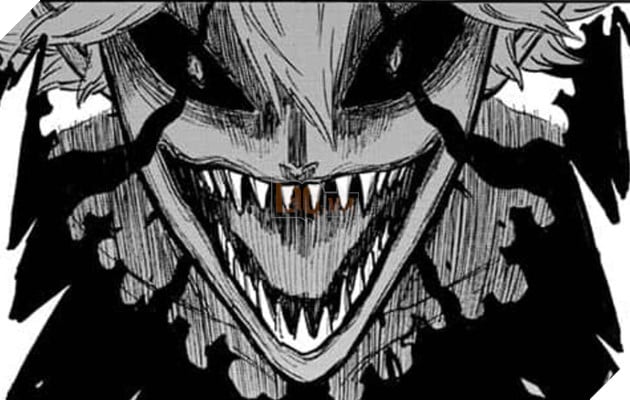 It is safe to say that Ricita is Asta's mother. In one frame, we see her leaving the child in front of a monastery. Maybe Ricita understood that his power would kill the child, so he had to leave it.
When choosing the demon letter, perhaps Liebe realized the similarities between Asta and Ricita's appearance and chose him. Maybe Liebe knows a little bit about Asta being the Ricita, and has helped him many times.
Liebe's hatred is enormous. Due to being stored in the demon letter, Liebe was unable to kill the demons by himself, leading to thoughts of wanting to take over Asta's body. However, with her main character's ability, Asta will "brainstorm" for Liebe. The two will then work together to defeat the Dark Triad.
Black Clover Chapter 269 debut time
Black Clover Chapter 269 is scheduled to release on October 25. Spoiler information will be updated in the shortest time.