Spoiler prediction and release time for Dragon Ball Super chap 66, chapter 65 summary: after absorbing the power from Merus, Moro merges with the Earth. If you destroy him, the Earth will die. What will Goku do to correct this mistake?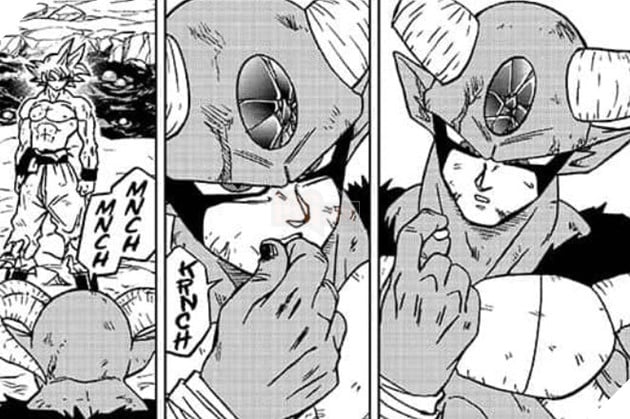 Krillin arrived at the battle site with a bag of magic beans in hand. Goku grabs the bean bag and teleports to Moro.
Moro swears he won't do this again, forgive him. Goku gives him a nut after saying: "Make sure you keep your promise and go back to the galaxy prison. Promise me you won't escape from it again." Moro agrees and eats the magic pea.
Following that, we see Moro's body gradually recovering. All injuries have disappeared. Moro restores his left arm. He smirked and said: "Thank you Goku. I will keep my promise. But only after I finish this, it is to kill you!". Immediately afterwards, Moro swings his arm at Goku!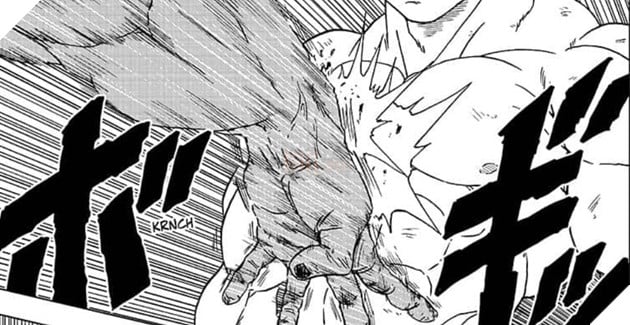 Goku does nothing but just stands still. Moro's strike did not scratch the Saiyan warrior's muscles, on the contrary, he even broke his arm. Goku disarms Perfect Ultra Instinct. He asks Moro if he has never practiced. He said that anyone can get stronger if they take martial arts seriously.
Goku continues to admonish Moro, asking him to go back to prison and keep his promise. Ignoring Goku's words, Moro looks towards his severed arm and realizes that the chance of victory is still there. He stood up, confronted Goku.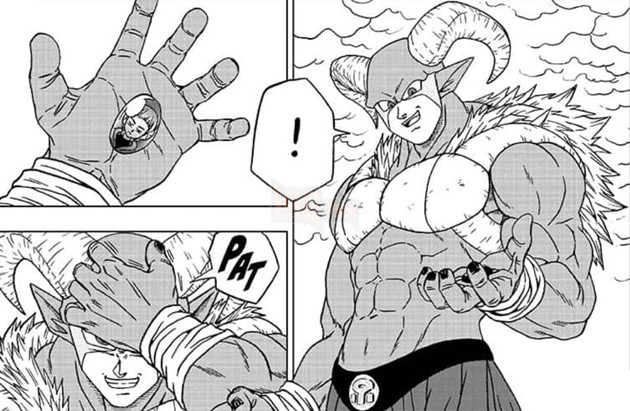 Goku activates Perfect Ultra Instinct. At the same time, Moro regained his arm. The stone on which holds Merus's power. After using it, Moro's power increases to a new level. He moves forward to attack Goku.
The two charged into each other, exchanging moves extremely fiercely. Still keeping his composure, Goku dodges and counter-attacks with precision. Moro's body gradually lost control. He grew bigger and bigger while losing the ability to control himself.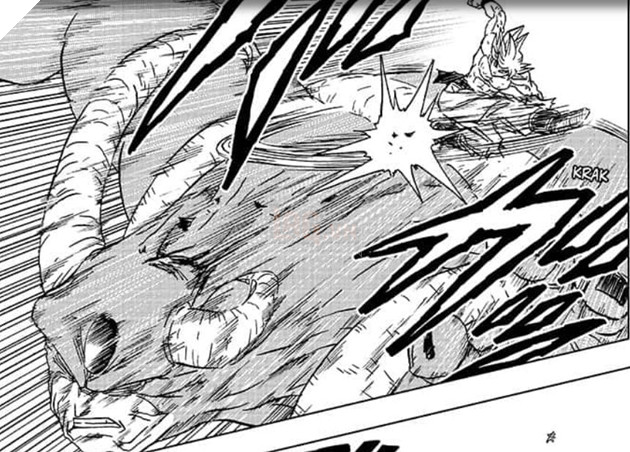 Goku decides to deliver the finishing blow. At that moment, Moro falls to the ground, pops his head, and attacks Goku. His body is merging with the Earth. If you destroy him, this planet will die. The chapter ends here.
Prediction for spoiler Dragon Ball Super chap 66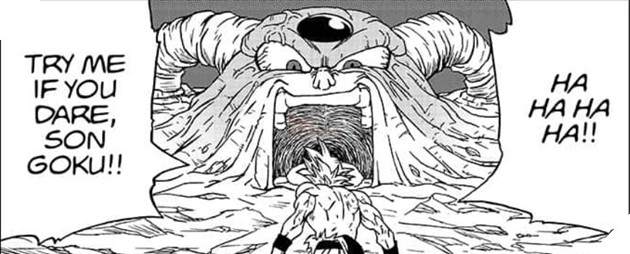 Goku's benevolence has led to overwhelming consequences. There seems to be no way to separate Moro from Earth. Goku will have to destroy him along with his planet.
Of course, this is not so serious in Dragon Ball. After killing him, Goku just needs to find the cosmic dragon ball and revive the Earth. However, this incident should teach Goku a profound lesson.
According to the author, a new arc is in development and will be released soon after the Moro story ends.
Release time Dragon Ball Super chap 66
Dragon Ball Super chap 66 is scheduled to release on November 20 . Spoiler information will be updated as soon as possible.